A Strategic Network
That Connects & Competes 
Agricultural storage facilities, railroads, and freight trains provide partners unparalleled access and efficiency.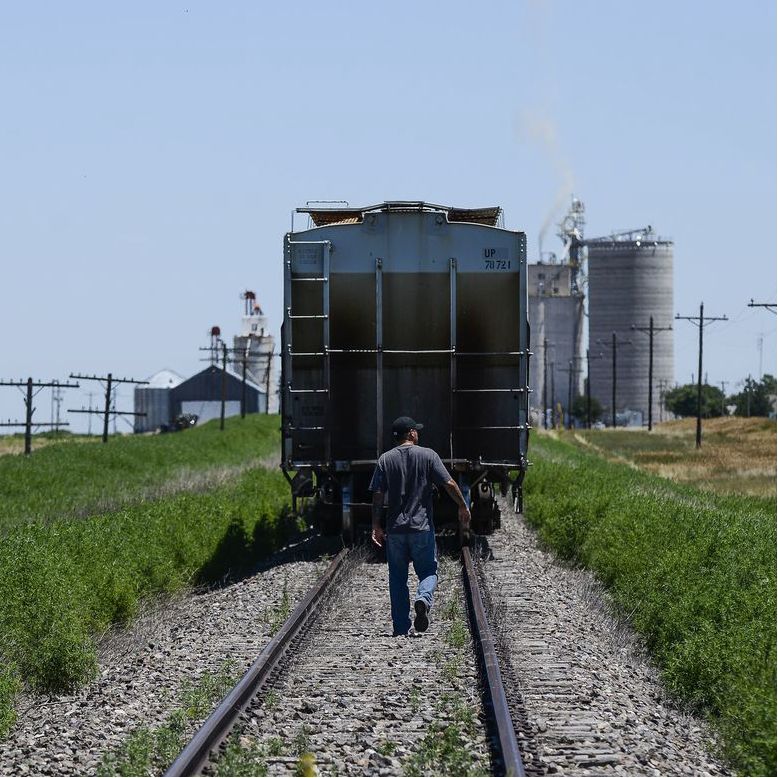 Colorado Pacific
Railroad
A REVIVED LINE OFFERS LEVERAGE & CHOICE
Acquired and rehabbed for increased speed and freight by Crossroads Agriculture in 2018, the Colorado Pacific Railroad is a 120-mile shortline dating to the 1880s. The railroad now enables communities in eastern Colorado and western Kansas to transport goods for shipment overseas via Union Pacific or BNSF Railroads. As a result, Colorado Pacific is singularly positioned to offer local farmers competitive tariff quotes from the two companies, and be the region's rail line of choice. 
Grain Storage
& Merchandising
FACILITIES THAT INCREASE ACCESS & EFFICIENCY
Crossroads Agriculture's twin distribution hubs enable efficient and fast grain distribution. Our Astor, Kansas, facility, providing Class I interchange points, is served by Kansas & Oklahoma Railroad. Our Kit Carson, Colorado, facility is served by Union Pacific. Future projects include a large-scale grain storage and merchandising elevator to aggregate grain from area farmers and provide a highly competitive alternative to similar facilities to the east.