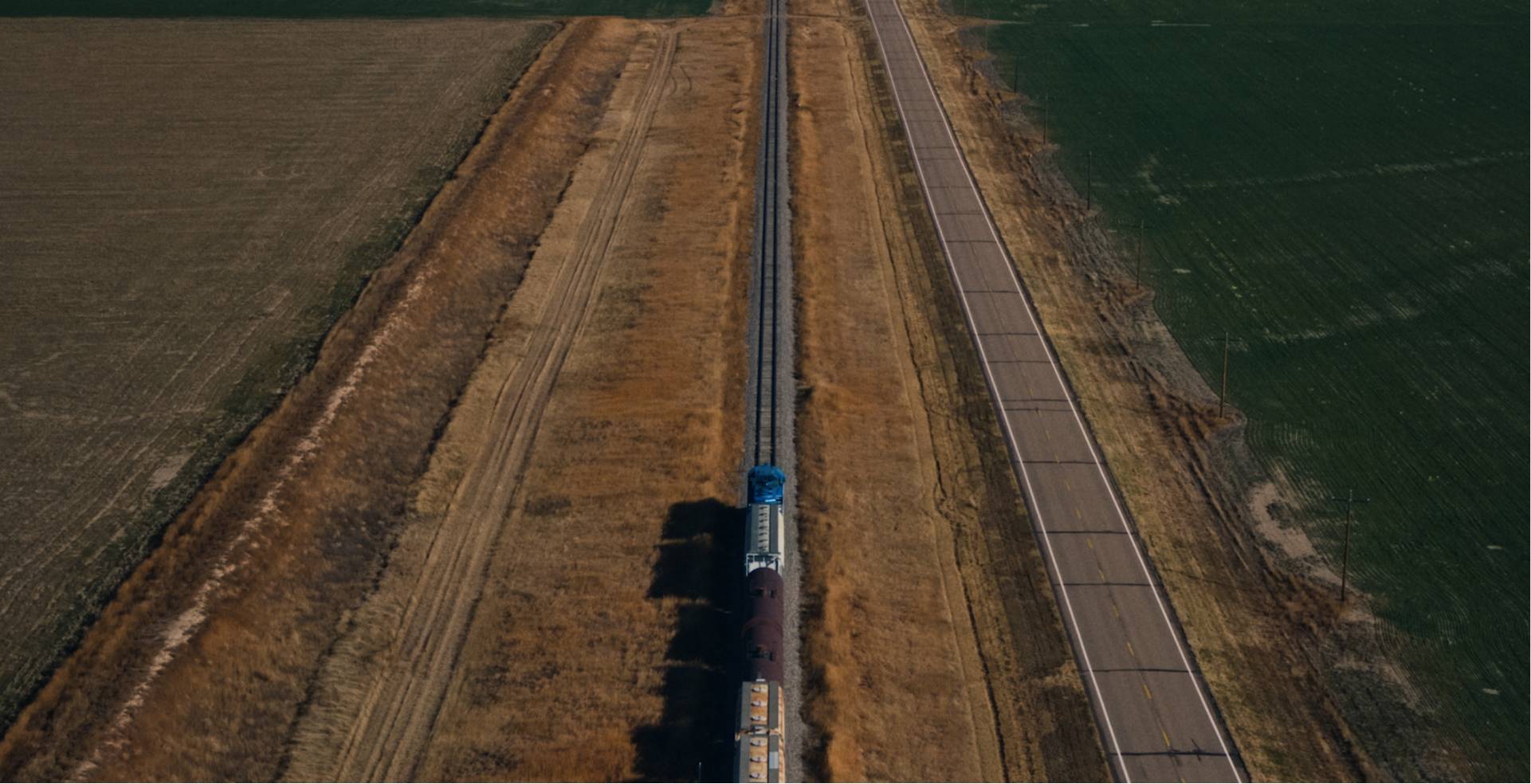 A Strategic Network
That Connects & Competes 
A system of railroads and freight trains provides partners unparalleled access and efficiency.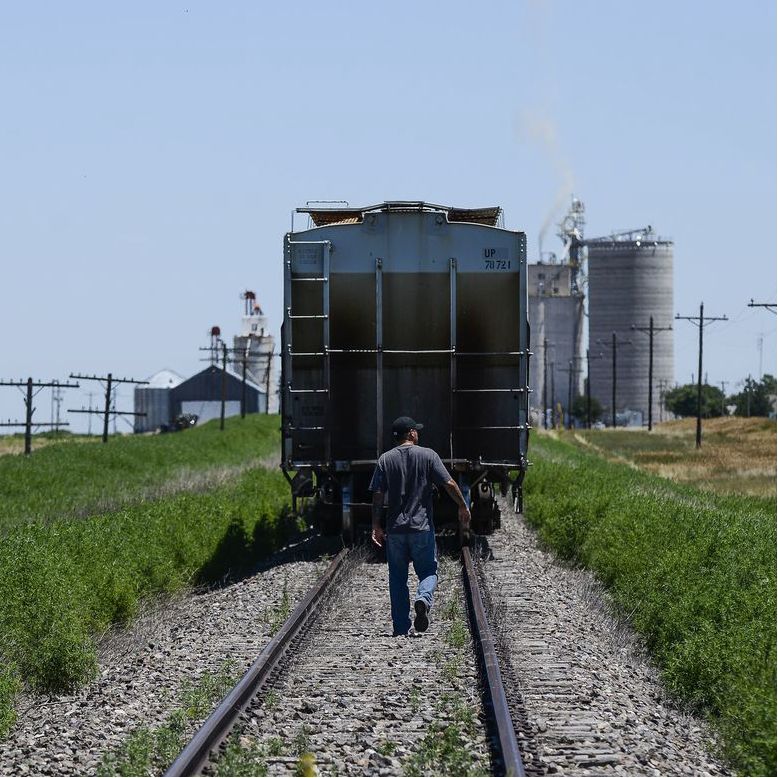 Colorado Pacific
Railroad
A REVIVED LINE OFFERS LEVERAGE & CHOICE
The Soloviev Group owns the Colorado Pacific Railroad, which runs from Towner, Colorado, to NA Junction, about 27 miles east of Pueblo. Running parallel to the current Colorado State Highway 96, it was originally built in the 1880s as part of a trunk line connecting Pueblo to Kansas City. After many years of neglect, it was nearly disassembled, but because the line was constructed with Federal land grant funds, the railroad could not legally be abandoned if a financially-qualified company could operate it.
Recognizing this opportunity, in 2018, the Soloviev Group acquired and rehabbed the railroad, reopening it to service under the Federal Railroad Administration reporting mark "CXR."
Today, Colorado Pacific Railroad enables communities in eastern Colorado and western Kansas to transport goods for shipment overseas via Union Pacific or BNSF Railroads. Enhancements include a new shuttle train delivery siding constructed at the west end of the line, as well as upgrades to accommodate heavier and faster freight traffic.
Generally bisecting the farmland holdings of the Soloviev Group in Colorado, the railroad is ideally positioned for the company's operations in the region, while also offering competitive tariff quotes, making it the clear rail line of choice for local farmers.
For more information visit:
coloradopacificrailroad.com
Colorado Pacific
Rio Grande Railroad
IMPROVED SERVICE FOR SAN LUIS VALLEY PARTNERS
The Colorado Pacific Rio Grande Railroad is a 150-mile rail line that facilitates the seamless and efficient delivery of crops and products to market for farmers and other shippers in the San Luis Valley.
Running west from a connection with the Union Pacific Railroad at Walsenburg, Colorado, the railroad serves Huerfano, Costilla, Alamosa, Conejos, and Rio Grande Counties, with 12 stations along its route. At Alamosa, the railroad splits, with one branch extending south to Antonito—just north of the New Mexico border—and the other continuing northwest to South Fork. The railroad's La Veta Pass, at 9,242 feet above sea level, is the highest rail freight line in North America.
Previously known as the San Luis & Rio Grande Railroad, the Soloviev Group purchased the rail line out of bankruptcy in February of 2023. Significant upgrades to the line are planned, including improved speed performance, weight clearance, storage, and logistics capabilities.